SUHSD Summer Cybercamps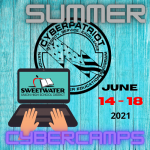 CyberCamps will take place the week of June 14-18, 2021 from 9:00 a.m. to 2:00 p.m. at the following locations:
[In-Person] * Eastlake Middle School (seats available: 25)
[In-Person] * Rancho Del Rey Middle School (seats available: 25)
[Virtual] * Olympian High School (seats available: 25)
Due to funding source restrictions, these CyberCamps are only accessible to current students grades 7th-11th from Eastlake Middle School, Rancho Del Rey Middle School and Olympian High School.
2021 SUHSD CyberCamp Registration Form (ELM-RDM-OLY)
Space is limited and seats will be assigned on a First-Come-First-Served basis.
Transportation will not be available -please plan accordingly by selecting a location closest to you or select the virtual camp option.
Due to camp restrictions, we cannot offer 504/IEP accommodations.
Make sure student is not required to attend Summer School
In addition, Chula Vista Middle School is offering their own Cybercamp the same week [June14-18]. If you are a student from Chula Vista Middle, here is the registration form.
Have you registered? Have you Submitted Permission Slips?
Check the Cybercamp Enrollment List
2020 Summer Cybercamps Highlights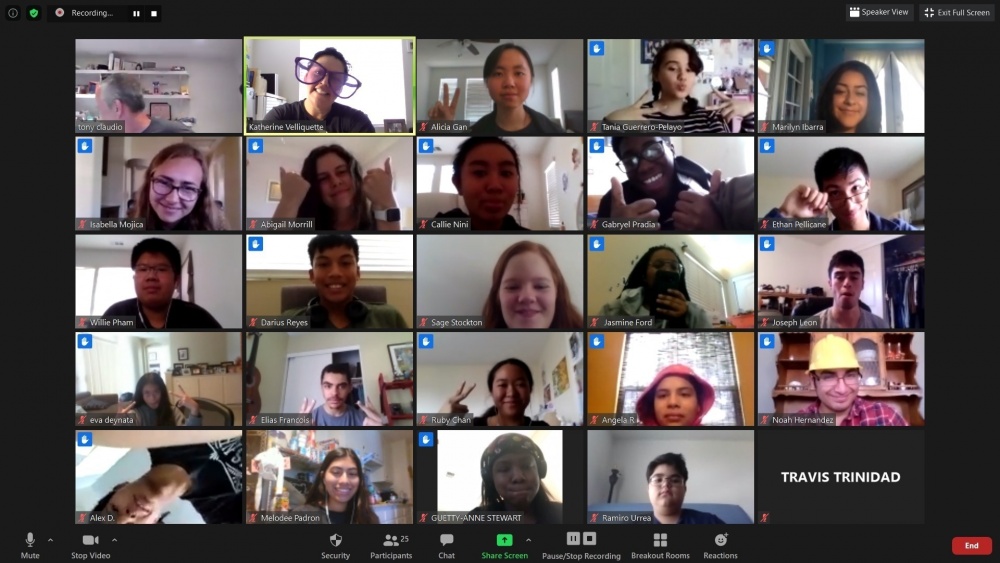 "Typically in person, this year's CyberCamp went virtual due to stay at home orders in response to COVID-19, with each student, teacher, and Naval Information Warfare Center Pacific (NIWC Pacific) volunteer working through the five-day camp remotely, June 15 – 19" –  Read entire Defense Visual Information Distribution Service article  HERE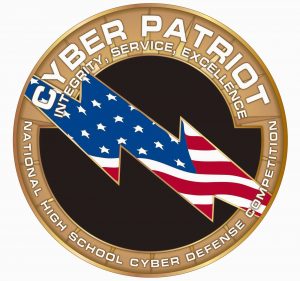 The Sweetwater Union High School District (SUHSD) Cybercamps are an outcome of our partnership with the National Youth Cyber Education Program created by the Air Force Association (AFA) and the Space and Naval Warfare Systems Command (SPAWAR).
SUHSD Cybercamps are based on AFA Cyberpatriot platform. ​​​​CyberPatriot is a program to inspire K-12 students toward careers in cybersecurity, and science, technology, engineering, and mathematics (STEM) disciplines critical to our nation's future.
The SUHSD cybercamps are designed to excite students about cybersecurity, STEM career opportunities, and teach them important cyber defense skills through hands-on instruction and activities. Through the cybercamp, students will learn how to protect their personal devices and information from outside threats, as well as how to harden entire networks running Windows 7 and Ubuntu operating systems.
The cybercamp culminates in an exciting final team competition that simulates real cybersecurity situations faced by industry professionals and mimics AFA's CyberPatriot National Youth Cyber Defense Competition. For more information on the CyberPatriot National Youth Cyber Education Program, visit www.uscyberpatriot.org
Cybercamp Content
MODULE 1: Introduction to the CyberPatriot National Youth Cyber Defense Competition, cybersecurity career opportunities, cyber ethics, online safety, how computers work, and cyber threats.
MODULE 2: Cybersecurity principles, virtual machines, basic Windows security policies and tools and account management. Students will follow along and work with the Windows 10 demonstration image.
MODULE 3: Windows file protections, auditing and monitoring, and introduction to Linux.
MODULE 4: Ubuntu 16 terminology and concepts, basic graphcial user interface security, basic command line security, and intermediate Ubuntu security. Students will follow along and work with the Ubuntu 16 demonstration image.
MODULE 5: Mini-CyberPatriot Competition. Students will compete against their fellow campers on Windows 10 and Ubuntu 16 competition images. ​​