Solar Spring Competition is a STEAM activity that's connects the concepts of solar energy taught in the classroom with practical hands on and integrated approach to learning using STEAM inquiry, collaboration, problem solving, trial and error, and applying it together during this event. This event cannot happen without the support of our board members, Superintendent, principals, teachers, and sponsors. Our goals is to engage parents and students and inspire the spark of innovation in students to pursue a STEM fields for 21st Century skill education.
The 7th Annual Sweetwater Solar Sprint
2023 Solar Sprint Competition will be hosted at Otay Ranch High School on Saturday, May 27th from 11:00 am to 4:00 pm. District middle schools are prepping and getting ready for this event.  up to 10 middle Schools will participate and compete in building, and racing their solar cars. The awards categories are:
SPEED

1st, 2nd and 3rd Place,

"The Race"
ENGINEERING 1st, 2nd and 3rd Place, "Best Design"
CREATIVITY 1st, 2nd and 3rd Place, "Most Innovative"
Flyer: 2023 Solar Sprint Competition
"Solar energy, clean energy for a better tomorrow"
---
The 6th Annual Sweetwater Solar Sprint
Special thanks to Montgomery Middle School Principal Ms. Inzunza and staff for hosting 2021-22 year Solar event. Everyone was very supportive and encouraging from the beginning to end. We also want to thank and appreciate the leadership of our District Board of Trustee Mr. Segura and Superintendent Dr. Aguirre who value the program's strategic worth of curriculum to application approach.
On behalf of the Sweetwater Union High School District, a huge appreciation to our sponsors: IBEW 569, Baker Electric, and NECA for their contribution with expertise and the resources.
CONGRATULATIONS and AWARDS!
Most Innovative
1st Place Most Innovative (MOM), Isabela Rios
2nd Place Most Innovative (LVA), Eronique Bastien
3nd Place Most Innovative (ELM), James Hyde, Michael Rivera, Nico Wise
Best Design
1st Place Best Design (RDM), Rylan Lezarda , Matthew Salvador, Briana Rangel Sanchez
2nd Place Best Design (ELM),  Lancelot Ballesta Parra, Micah Pinkney
3rd Place Best Design (MOM) Aldrey Sanchez
The Race
1st Place The Race Award (MOM), Eliana Tavares
2nd place The Race Award (MOM), Aldrey Sanchez
3rd place The Race Award (MOM), Leona Martinez
Participating Schools
| | |
| --- | --- |
| School | Coach |
| BVM | Beatriz Velosa |
| CPM | Carla Dillon |
| CVM | Tina Tom |
| ELM | Tara Taylor, Jose Macias |
| GJH | Miguel Cervantes |
| HTM | No Coach |
| LVA | Ana Garcia |
| MOM | Ignacio Ramirez |
| MVA | Guadalupe Trejo |
| NCM | No Coach |
| RDR | Caitlin Davis |
| SOM | Erin Barron |
Thank you to all our sponsors, teachers,  and the district leadhership support. Special thanks goes to Nick Segura, SUHSD Booard President, and our Superintendent Dr. Aguirre.
Our Sponsors:

---
The 5th Annual Sweetwater Solar Sprint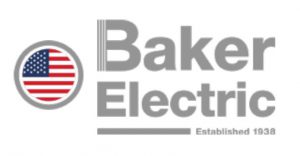 THANK YOU! 2021 Sweetwater Solar Sprint solar kits were sponsored by our partners from Baker-Electric. Additionally, we appreciate the leadership of Nicolas Segura, SUHSD School Board President for making this event a reality. Thank you Mr. Jose Vargas, Assistant Principal for your coordination and logistics. THANK YOU to all Solar Coaches (Teachers) and all event volunteers.
CONGRATULATIONS!
Category: RACE 🏆
1st: HTM #56 – Daniel Hernandez
2nd: MOM #86 – Ricardo Ponce
3rd: MOM #73 – Kareem Mendoza
Category: Creativity 🏆 
1st: RDR #62 – Sebastian Ahumada
2nd: MOM #2 – Eli Gutierrez
3rd: SOM#12 – Donna Rodriguez
Category: Best Design 🏆
1st: RDR#32 – Jaron Perez
2nd: MOM #86 – Ricardo Ponce
3rd: SOM #45 – John Smith
🏎️   🏎️   🏎️   🏎️   🏎️   🏎️   🏎️   🏎️   🏎️   🏎️
2018 Event Video Highlights
What is Sweetwater Solar Sprint?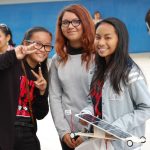 It is a middle school age program that promotes science, technology, engineering, arts, and math (STEAM). Students work in teams to design, build and test solar powered model cars. This project is designed to support the instruction of STEAM in categories such as alternative fuels, engineering design and aerodynamics.
A CAR RACE is the culmination of the students' work. At the competition, students race their solar powered inventions against other teams for the fastest, more reliable, and good looking car titles!
Did you know that the sun is an alternative source of renewable energy?
This type of event was originally created by the National Renewable Energy Laboratory in the 1980's. It is also known as "Junior Solar Sprint (JSS)".
In the past, Sweetwater Union High School District (SUHSD) middle schools have participated in the San Diego Solar Sprint. An event sponsored by the San Diego Electrical Training Center and supported by the International Brotherhood of Electrical Workers (IBEW) Local 569.
Brahim Wahib
STEAM Programs
Phone: (619) 796-7700
Email: Brahim.Wahib@sweetwaterschools.org
@SUHSD_STEAM