Sweetwater High School Students bringing Coding to National School District schools
The Coding Club/Community Service partnership/program for the Sweetwater High School Computer Science and National School District students is entering its third year! The Coding Club/Community Service partnership/program was envisioned and started with Sweetwater Alum Jose Guaro, a computer science student that envisioned that his peers within the Computer Science program at Sweetwater High School fulfilling community service requirements by serving as mentors/gurus and providing elementary school students "coding clubs" instruction that was engaging and academically driven.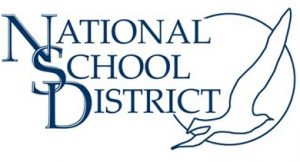 Supported by principal Maribel Gavin of Sweetwater High School, Dr. Cindy Vasquez of National School District, and the principals of the National School District, Sweetwater High School Computer Science students will serve as mentors/guides for NSD students grades 4 – 6 and help guide them to learn about computer science and programming.
All 10 National School District schools will have two to three Sweetwater Computer Science students hold coding clubs once a week for about 1 ½ hours. Both Computer Science teachers Sara Kazemi and Art Lopez of Sweetwater High School are providing the training and guidance for the Sweetwater High School Computer Science students.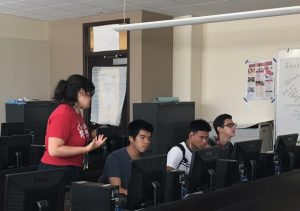 This program is designed to engage both high and elementary school students; the high school CS students will gain a deeper understanding of Computer Science concepts, provide community service and help engage elementary school girls and boys exposure of the importance of Computer Science. This will give these children the opportunity to continue to gain an interest and continue to take computer science courses in both the middle and high schools. Everyone involved has stated what a great and positive impact has had on students, parents, teachers, administrators and communities! Computer Science is an integral part of a child's public education, as they will have to learn to use computers and computing tools the rest of their lives.
Good Job Sweetwater High School Devils!